We all love to travel: to discover new destinations, make new friends, etc. However, for people with disabilities, travelling is not only a pleasure but also has a therapeutic component. Travelling has been proven to improve social skills, communication skills, and self-esteem. In addition, travellers have the opportunity of participating in the entire planning and making-decision processes, therefore improving their self-management skills in daily life.
1. Travelling improves your social skills
Travelling also provides you with memories and knowledge that can be used whenever you need to participate in social interaction and communication, defend your position or deliver a presentation.
Travelling makes you more sociable and social. It teaches you to start a conversation and is a good resource for overcoming shyness.
Additionally, travel enhances creativity. Renowned chefs, painters, architects, perfumers, designers and other professionals use travel as a stimulus to become inspired, turning the new ideas experienced during travelling into sources of inspiration when creating new projects.
Finally, travel makes your brain store memories and experiences that increase your cultural knowledge.
A reinforced self-esteem in the face of adversity is the first and main consequence that travelling has for people with different types of disabilities, making new friends, and improving our ability to socialize with others.
Therefore, travel also increases your cognitive functions
2. Travel promotes brain health: benefits to the brain
Coastal Active Ability created the "Self-managed Trips" program, in which participants are actively involved in the entire organization and decision-making process required to plan a trip, regardless of its duration, be it only one days or even a month.
This program seeks to improve the self-management skills of people with disabilities in their daily routine, since the trip and its planning are used as a tool for participants in collaboration Coastal Active Ability personnel a step forward in that regard. For example, emphasis is placed on the management of the finances available to the client for each trip, the creation of concept maps about "what, when and how to decide to participate in a leisure activity during the trip", the preparation of materials adapted to people with intellectual disabilities such as travel guides or maps.
It is a matter of "pulling out all the stops", as much as possible, so that participants can achieve their own goals, reach their own conclusions and get to places that would otherwise be difficult for them to reach.
In short, the goal is to use all the different tools we can find (especially our human resources) to train the brain of people with disabilities in order to overcome any obstacles we encounter along the way. Travel is the excuse. The process is what really matters.
Therefore, travel improves self-esteem and social skills in addition to having a clear and direct health benefit.
Travel is the key that opens the door to what all human beings crave: happiness.
Newcastle Nobby's Head and Boardwalk
It is a popular place where you walk to the end of the Breakwall, you get amazing views, across to Stockton, looking back at Newcastle and the lighthouse and Nobbys Beach, and out to the ocean.
There are no steps, and it is wheelchair and stroller friendly.
At a medium pace, the Breakwall can be completed in under an hour from Nobbys Beach.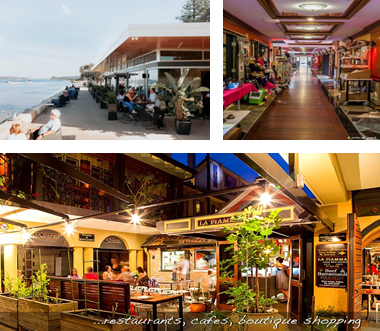 Ettalong Beach and Galleria
The Galleria is a longstanding local of The Peninsula. This character-filled hub, better known as 'Ettalong Markets', houses more than 50 boutiques, cafes, a pilates studio and even a cinema!
Reptile Park, Somersby
Cuddle up to koalas, kangaroos, quokkas and dingoes or test your bravery and hold a massive python!
Blackbutt Reserve, Newcastle
Enjoy a variety of fun and interactive activities at Blackbutt Reserve along with an array of wildlife, public animal encounters, hands-on education programs for schools and school holiday programs.
Cook-a-barra Restaurant
and Fish Farm
Cook-a-barra is a modern Australian / Mediterranean cuisine with a twist as the Restaurant is attached to our very own Barramundi and Hydroponic Vegetable farm growing fresh produce on-site.
Tours 11 am and 2 pm
Port Stephens
A beautiful leisurely stroll along beaches and d'Albora Marina, with lots of cafes
Oakvale Wildlife Park
Capture a special moment with one of our friendly koalas, possums, gliders, reptiles or cute baby farm animals.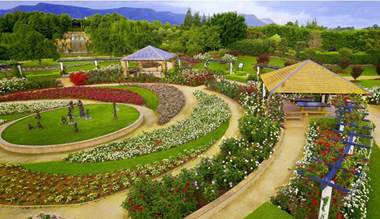 Hunter Valley Garden

The Gardens are a place for the appreciation of nature and peaceful reflection… but they are also a place for families and fun!
Unique activities like Snow Time and Christmas Lights Spectacular bring generations together for a fun day out.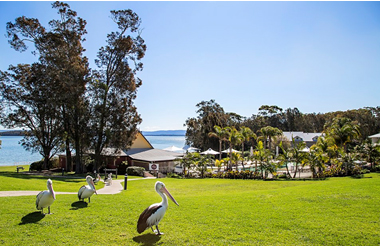 Murray's Beach, Lake Macquarie
Long sheltered stroll along water, piers and cafes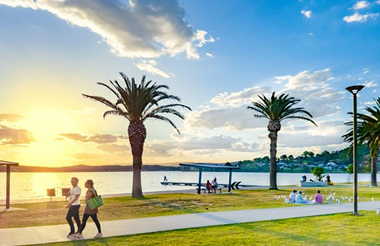 Warners Bay, Lake Macquarie
The lakeshore has become a hub for recreational activity, both onshore and water-based. Picnics, sailing and paddle-boating are all popular activities. In addition, a shared bike and walking path, which runs from the Art Gallery in Booragul to Green Point traverses the lake foreshore.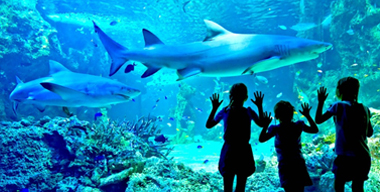 Sydney Aquarium and Darling Harbour
Royal Botanic Garden and Opera House
Hunter Valley Zoo
Come get up close and personal to your favourite little friends with one of our fantastic animal encounters!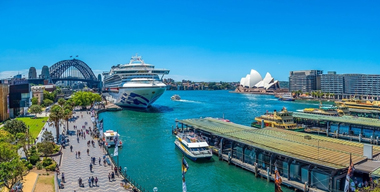 Circular Quay and The Rocks
Australian History and MiliTARY HERITAGE GUIDED TOURS
Australian Museum, The ANZAC Memorial and Hyde Park
Hyde Park Barracks, The ANZAC Memorial and Hyde Park
Newcastle Museum and Fort Scratchley
Fighter World and Newcastle Museum
Morpeth Heritage Walk
Experience the genuine charm and history of picturesque Morpeth, nestled on the banks of the Hunter River and surrounded by farmland.
Please contact us with any enquiries